First of all Happy New Year 2017! I am very excited to announce the relaunch of the new website, I hope you enjoy the journey with me this year. The post will give you a checklist for a website relaunch in 2017 and what you must consider for a website relaunch?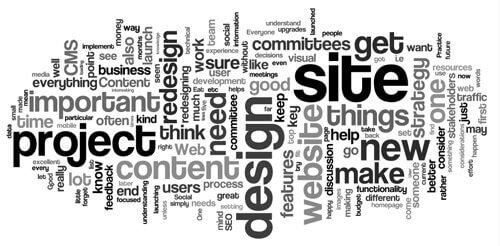 If you make a mistake when tweaking a website's architecture, you run the risk of losing visibility, which will in turn lead to less visitors. The following checklist contains essential information that website operators should be aware of in order to perform a successful website relaunch.
The first step is to analyze your conversion goals. Oftentimes, they're not as good as they could be, simply because the site itself is too cumbersome or confusing for visitors to use. Let's go over the key points:
Keep layouts simple – Clean, crisp pictures and vivid call-to-action buttons with a headline that succinctly states exactly what you're offering. Flat designs work exceptionally well together with responsive frameworks – a win-win for designers and marketers.
Content should tell a story – Lead visitors along as they scroll to share the benefits of your product or service in a way that's meaningful to them. Show them what kind of results they can expect and how it works.
Maximize social validation – Encourage users to like, tweet and become engaged with your content by making it one-click simple to share. The more shares you get, the more likely people will continue to share it based on simple numbers alone.
Navigational structure: the basis of a successful online presence is the logical structure. Visitors need to be able to navigate the site easily, so a clean and clear navigational structure is a must. Once you have the concept for the relaunch, you should check how long the click paths to relevant subpages are, and make adjustments accordingly. Visitors should ideally reach their goal within a maximum of five clicks.
Redirecting: if a domain transfer is needed as part of the website relaunch, or if existing subpages have to be moved to new URLs, website operators should ensure that visitors can find the content in its current location, even if they don't know the new address. Internet users that continue to use the old URL to access the website after the relaunch should be redirected to the new subpages with a permanent 301 redirect.
Backlinks: every web project typically has a backlink profile, which is the total number of links leading from other websites to your project. These inbound links are essential for the search engine to determine your site's relevance and it's important to keep track of them during a relaunch. It's highly recommended that you analyze the backlink profile as part of your relaunch project. High quality backlinks should remain even when the landing page's URL changes. Website operators can contact owners of the sites that link to theirs and ask them to adjust the link URLs. Alternatively, you can save some of the link juice through a 301 redirect. If you happen to find any unwanted links in your backlink profile, this is the perfect opportunity to remove them.
Meta data: a website relaunch offers the ideal opportunity to check how well your web project is optimized for onpage. Basic requirements for a good ranking in the search engine are unique meta titles and descriptions for each subpage and image descriptions in the alt attribute of each graphic.
Sitemap: sitemaps are lists of pages on a website that are accessible to users or crawlers. All new URLs that are to be added to the web project during the relaunch, should be listed here. While the link to the HTML sitemap page should be available to visitors on every subpage, the XML sitemap itself is stored on Google Webmaster Tools. This is how website operators can ensure that the search engine indexes new subpages as quickly as possible.
Tracking: website operators using tracking codes like Google Analytics should also integrate them into the source code of new subpages. To avoid data errors, Google offers the Tag Assistant, which is a free validation tool for browsers.
Loading time: a major factor in the usability of a website is the page loading speed. Search engines, like Google, count this as a ranking factor when evaluating how relevant a site is. Website operators should ensure that their online project continues to rank well after the relaunch. Tips on how to increase the loading time of a website can be found in this article.
After the relaunch
There's a control phase in every website relaunch. In the first few days after the restructuring, you should monitor the site heavily. This gives website operators the chance to register negative effects, identify sources of error, and promptly start any countermeasures that are needed.