Google's I/O 2016 annual developer conference took place between May 18-20th last week in San Francisco. Google uses I/O to unveil the next major updates to Android and showcase upcoming products, both hardware and software. Google I/O is a developer conference, but there are plenty of announcements that are exciting for everyone. Here's everything you missed from the opening keynote.
Google Assistant
Google kicked off Google I/O detailing Google Assistant. Assistant is really a repackaging of Google's core smart service, combining the great natural language services. Google Assistant appears to be more of a direct competitor to Alexa and Siri.
"Think of the assistant, we think of it as a conversational assistant, we want users to have an ongoing two-way dialog,"

CEO Sundar Pichai said.
Google Home
One of the top announcements in the keynote was Google Home. Like the Amazon Echo, Google Home is a multi-functional smart device that lives in your home. It can use Google Assistant to interact with a whole load of different services, from changing your calendar appointments, acting as a Chromecast for your music, turning your lights on and more. Google Home will be available later in 2016, pricing and availability yet to be confirmed.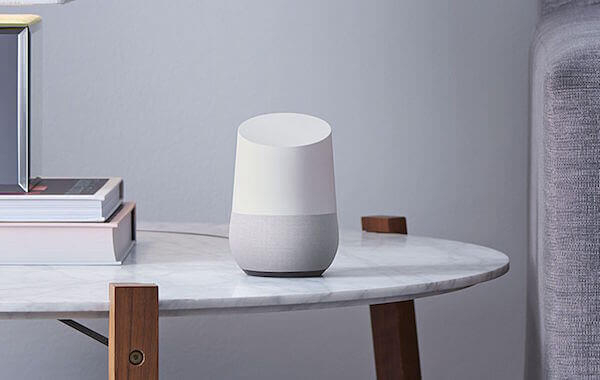 Google Allo and Duo
Google isn't happy with the chat apps it already has, so at I/O 2016 it showed off a new Assistant-infused Allo messaging app as well as a Duo video chat app intended to work like Apple's FaceTime, but across platforms.
Allo is a messaging app that relies on your phone number, is mobile-only, and was built specifically to leverage various Google machine learning, natural language processing, and AI features that didn't exist just a few years ago. Think of it as the company's playground to test the limits of what mobile messaging can be.
Duo is a video calling app for one-to-one communication, is mobile-only, and was built to be very fast, thanks to Web Real-Time Communication (WebRTC). It's supposed to result in fewer dropped calls, and even supports handoff to and from Wi-Fi and cellular.
Both Allo and Duo will be available for Android and iOS later in the year.
Android N
This year's update goes by Android N, though it'll eventually get a dessert-inspired name. Google confirmed that another preview build is available now, but importantly, there's still no name.
Google outlined many of the new features in Android N, which is designed to be faster and more productive than previous editions, with a range of new features, like split-screen and instant return to the previous app you were using.
Daydream
One of the big pieces of news from Google I/O was Daydream. This is the name for the new face of Android VR, evolving Google Cardboard for a more serious VR proposition, better placed to take on the likes of Samsung's Gear VR. Daydream focuses on three things: the smartphone, the hardware you use, and the apps.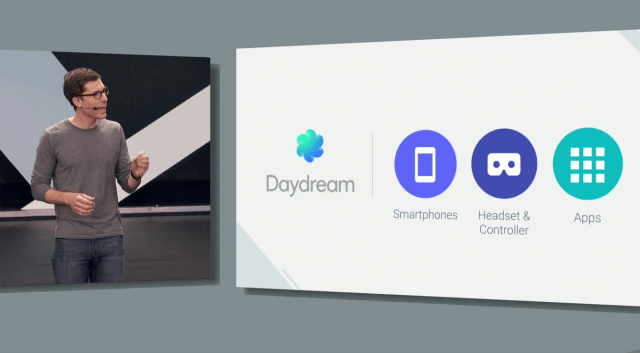 Daydream is a platform for VR content, and it's designed to address the limitations with Cardboard, offering a three-pronged approach. The first aspect is with the smartphone that the VR content is played on. The second aspect is the headset and hardware. But adding to the Daydream hardware universe is a controller.
Android Wear 2.0
As expected, Google announced an update to Android Wear that's designed to see Android mobile devices getting more independent. The Wear 2.0 experience is designed to be better for fitness, automatically detecting the sort of activity you're doing.  Google is also adding a keyboard to Android Wear, meaning that LTE connected devices will work as a much more complete messaging device, allowing you to do more.  The update to Android Wear 2.0 will appear later in the year.
Where can I watch Google I/O?
If you want to watch the action unfold in the video below