Last month I had the opportunity to attend Mogulcon 2016. Overall it was a really great experience networking and learning insights of Europe's most successful founders. The  keynotes were really amazing and some of them rather fascinating on actionable tactics for launching and growing your business. 
Uniting Europe's most exciting startups!
Simone Vincenzi
and
Lovelda Smith
were the hosts of the event and the first day started with chairperson introduction. Both of the hosts were really dynamic with the speakers and engage with the audience.
First on stage, was Ross Adams who launched Spotify UK in 2008.  His talk was about "Disrupting a MassMedia" with Acast a 'Podcast' platform, montising audioshows for content owners.Podcasting has been around for a decade but only recently this fast growing mass media has been commercialized. The change from an amateur landscape into a commercial mass media is happening right now, and acast is in the forefront of this evolution. Which challenges has been solved, and what does the future hold for audio-on-demand?
Ross Adams interesting talk regarding the new trend podcasting🎙 @RossAdams77 #mogulcon #podcast #podcasting 🎙 pic.twitter.com/M7AGfAGDQm

— Panayiotis Georgiou (@panay_georgiou) November 2, 2016
Next was AvinRabheru  talking about  "Looking disrupting an industry" especially the cleaning industry with HouseKeep
"Startups win because a lack of capital"
Looking into disrupting an industry with @AvinRabheru Never stop asking if someone start today, how would they beat us? #housekeep #mogulcon

— Panayiotis Georgiou (@panay_georgiou) November 2, 2016
Next on schedule "Sustainable Business Growth" with Rohit Talwar
Rohit Talwar is a global futurist and entrepreneur who helps clients explore the future and is also using future insights to create a new exponential publishing venture.
@fastfuture Rohit talking about his book #thefutureofbusiness

I want this book #mogulcon pic.twitter.com/jspESrN7gQ

— Simone Vincenzi (@simonegtex) November 2, 2016
Panel Session
Great disruptors giving their opinions on how to leverage innovation and niche markets.
Marco Saio Co-founder & COO of BEVY
Soumyadip Rakshit Co-founder at MysteryVibe
Tushar Agarwal Co-founder & CEO of Hubble
Rahul Parekh Founder&CEO EatFirst
Panel discussion 👈@MogulCon2016 #mogulcon #worlddisruptforum @W_F_Disrupt pic.twitter.com/4VzLVK3o06

— Panayiotis Georgiou (@panay_georgiou) November 2, 2016
Moving on Paul Romer-Ormiston presented "WHEN IS A STARTUP, NOT A STARTUP?"
Leverage your status as a startup versus when to declare that you are a going concern is crucial to your viability in the market. All too often the use of the term 'startup' is intended to provoke interest and excitement, yet actually provokes apprehension and uncertainty. Equally, running a startup and running a business should be handled differently, so again it is invaluable to be able to distinguish between the two.
" AT TILLR, WE LEARNT THE HARD WAY – YOU NEED NOT "
Next ➡️ When is a startup not a startup? with @paulormiston #MogulCon @W_F_Disrupt @tillr_io #tillr pic.twitter.com/dYtf0cRZON

— Panayiotis Georgiou (@panay_georgiou) November 2, 2016
I have to admit that Carl Petrou was very interactive but also inspiring with his presentation, asking the audience questions, giving examples on different companies case studies and talking about PandaPay and how:
"STARTING A SUCCESSFUL STARTUP FROM SCRATCH – THE LEAN WAY"
Where to start, what to do and how to succeed? be lazy, test and listen. There is no silver bullet in creating a successful startup; every founder has a different story. Determination and the ability to adapt to changes, however, is part the journey – so don't waste money getting there.carl will reflect both on his own path, and that of others, who have ventured through the maze of taking ideas from the kitchen to international markets. Listen to tips, hear practical examples and learn about resources that will empower you on your startup adventure.
Starting a successful startup ✅ from scratch ⏳with @carlskippy #MogulCon @MogulCon2016 #startfromscratch pic.twitter.com/mOk9ySf3Ax

— Panayiotis Georgiou (@panay_georgiou) November 2, 2016
All sound very good but what about having the capital?
Mark Beilby took the stage and presented:
"BUILDING A CAPITAL INTENSIVE BUT SCALABLE SOFTWARE BUSINESS WITHOUT INSTITUTIONAL CAPITAL- DO YOU NEED TO GO THE VC/PE ROUTE?"
Most innovative technology is capital intensive. This is especially the case where b2b is concerned; there tends to be an iterative process to find the most appropriate markets, defined by depth, size and scalability and almost inevitably a requirement to incur development costs to tailor your technology to a product set that suits that market. Vcs provide sufficient capital for the entrepreneur to focus on this process and they can genuinely raise your customer profile through leveraging their contacts. But what do you give up in return? Vcs like to impose non-dilutable preference shares. When does help become control, and the sort of control that turns the entrepreneur into a de facto employee? Is it possible (and sometimes optimal) to build a scalable software business through friends and family, business angels with a hands off attitude, through growth debt, and perhaps through your customers taking a stake?
Taking more about funding and considering hard giving the equity out of your startup Karoline Gross took the stage and talked about:
"EARLY INVESTMENT AND LEAN STRATEGY TO REACH PRODUCT MARKET FIT"
Companies often try to raise as much money as possible as soon as they can. However, raising less capital in the beginning, can be a great way of forcing a lean and quickly iterative approach to building a business.
Really nice talk Karoline Gross👌@smartzer #mogulcon @W_F_Disrupt @MogulCon2016 pic.twitter.com/8IK0LC9iWD

— Panayiotis Georgiou (@panay_georgiou) November 2, 2016
Daniela Cecilio talked about the importance of clean data, search capabilities and how visual search can play a fundamental role to improve search and discovery for retailers.
"HOW TO FIND WHAT YOU ARE LOOKING FOR IN TODAY´S WORD"
James Gill CEO of GoSquared talked about creating product that sell themselves.
GROWTH HACKS – BUILDING A PRODUCT THAT HELPS YOU GROW FASTER
Growth Hacks📢 building a product that helps you grow ✅ with @jamesjgill of @gosquared #MogulCon @W_F_Disrupt #gosquared pic.twitter.com/sxG7B3M1l1

— Panayiotis Georgiou (@panay_georgiou) November 2, 2016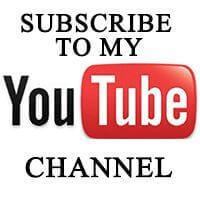 Stay tuned for Review Day 2