The anticipation is building as I prepare to immerse myself in a world of innovation, tech trends, and visionary insights at the Shift Conference 2023. Hosted by Infobip, this annual event is more than just a conference; it's a gateway to the future of technology and communication. SO the Countdown to Shift Conference 2023 is ON.
What is the Shift Conference?
The Shift Conference is a globally renowned gathering that transcends traditional boundaries. It serves as a nexus where thought leaders, tech enthusiasts, and creative minds unite to explore the ever-evolving landscape of technology. Infobip has curated an exceptional platform that paves the way for groundbreaking discussions and revelations about the digital era we live in.
The Power of Connection
This year, the Shift Conference promises an even deeper exploration of the intricate relationship between technology, communication, and humanity. As I delve into the meticulously crafted sessions and workshops, I anticipate gaining insights into topics that resonate with our rapidly changing world.
Themes That Inspire
One of the highlights of the Shift Conference is its commitment to bringing cutting-edge themes to the forefront. From the impact of artificial intelligence and machine learning to the evolving dynamics of customer engagement and the role of emerging technologies in shaping the future, the conference agenda is a testament to the commitment to innovation.
Meet the Visionaries
A key draw for attendees is the roster of industry pioneers who will be taking the stage at Shift Conference 2023. These luminaries have their fingers on the pulse of innovation and will be sharing their wisdom and expertise. I can't wait to be in the audience, soaking in the insights and ideas that will undoubtedly shape our future.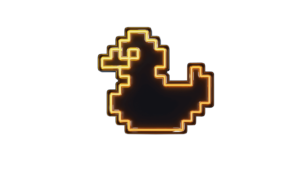 Unlocking Networking Potential
Beyond the scheduled sessions, I'm eagerly looking forward to the networking opportunities. Meeting like-minded individuals, forging new connections, and sharing ideas is a cornerstone of the Shift Conference experience. It's a chance to be part of something bigger and contribute to the collective wisdom of the tech community.
The Shift Conference 2023 is not just an event; it's a catalyst for change and a celebration of innovation. I'm eager to return from this experience armed with fresh insights, innovative ideas, and a renewed sense of purpose in my professional journey.
Stay tuned for my post-conference reflections, where I'll share some of the most impactful takeaways and experiences from this year's Shift Conference. If you're attending too, let's connect! Reach out to me on social media, and let's make the most of this incredible opportunity to learn, grow, and shape the future together.
Shift Conference 2023, here I come!
That's it for now.
If you liked this article, then please subscribe to my YouTube Channel for video tutorials.
You can also find me on Twitter and Facebook.
Previous Years